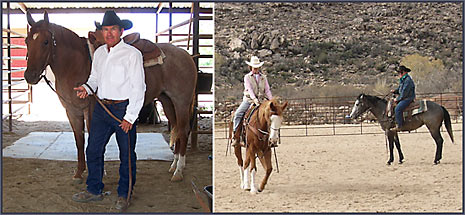 Horse Trainer Training by Twister Heller


Twister Heller has the skill and the knowledge to make you a quality horse trainer!



About Twister Heller
Twister has 46 years experience. Born 8/24/1948. The early years were spent raised in Northern Nevada, being horseback since 4 years old. His Passion: Horses and a standard of excellence. Enjoys helping others reach their potential. Twister has been an Arizona resident since 1971. Started training horses at age 12. Twister and Sandy have been married coming 23 years in July. Together we enjoy 3 children and 4 grandchildren and a traditional family and western lifestyle. Over a span of 27 years we are proud that Twister Heller has been featured and revisited in several issues of Western Horseman Magazine, and most recently is a contributing writer in Working Ranch Magazine.
Why Learn To Be A Horse Trainer
If you ride horses or plan to enjoy horses we all come to the conclusion at some point in your experience you can use some help, either as an experienced rider or to help reach a higher level of skill.

Let's help address issues BEFORE you get in trouble. Wisdom in life is to find someone who has experience and a good reputation and glean from that program. You won't ever be a copycat trainer, you will develop your own program but glean from other's experience and you will save yourself a lot of time, grief and perhaps avoid at the worst the cost/regret/sorrow of an injury to either yourself or the heartache of injuring the horse. Be teachable with an open heart to listen and work at it. We can either help a horse get better or make a bad situation worse. Most horse problems can be fixed. We can help you with your options from personal experience and professional evaluation.

What Can I Expect To Learn With Twister?
If you are a beginner you will learn the importance of:
· Choosing a horse

· Safety and manners

· Catch horses properly

· Groom: prepare horse for tack and prepare horse for the farrier

· Round pen work, lunging horses, correct position in the round pen

· Correct balance in the saddle, use leg pressure and develop light hands

· Choosing correct training bits and tack

· Hobbles and spurs

· We will help you work thru the mistakes and frustrations.

For those who are Intermediate/Advanced we will teach you how to:

· Start colts under saddle

· Continuation of round pen work

· You will understand respect and safety issues, in the arena, on the trail, in the pen catching horses

· Loading horses in trailers with quiet, safe techniques that work

· Intro to barn management and feed programs that we use here.

· Advanced Foundational Exercises: these are basic dressage exercises: curls, counterflexs, side passing. This will teach you how to supple a horse, help him move freely and smoothly.

· Gain control of the horse's body. You will understand why and how to execute the following maneuvers: double reverse, stops and turn around, turn on the forehand and hind end, soft smooth stops, backups and flying lead changes. This preparation accomplishes smooth executions, transitions in any event: Reining, Cutting or any event.

· Work in Cutting Pen on cattle or buffalo

What Sessions Are Offered (Open Ended Classes/Arrival At Your Convenience)?
Daily instruction 6 days per week at the barn we also offer personal time to practice what you are learning. We do offer Instruction in shoeing as an optional 10 day program. Fee ($1250) is additional to schooling fees. The schooling fees are as follows: We give Rain Checks, if needed. Deposits are Required/non refundable.
· 30 days: $2800.00
· 3 weeks: $2500.00
· 2 weeks: $1650.00
· 1 week: $900.00
· Some trades are acceptable.

AFTER COMPLETION OF A 30-DAY SCHOOLING PROGRAM YOU MAY BE INTERRESTED TO STAY ON FOR ANOTHER 2-3 MONTHS AS AN APPRENTICE. WE WILL PROVIDE LODGING. YOU WOULD BE RESPONSIBLE FOR HAY FOR YOUR PERSONAL HORSES IF YOU HAVE THEM WITH YOU AND COST OF GROCERIES.

Student Schooling Deposit Schedule
· 1 week: $300.00 deposit, non refundable
· 2 week: $500.00 deposit, non refundable
· 3 week: $700.00 deposit, non refundable
· 1 month: $1000.00 deposit, non refundable
These non-refundable deposits will hold your school reservation. The balance is due upon arrival.

What Should I Bring?
Personal hygiene items, phone cards/cell phone and transportation, if possible. You can also bring laptops with wireless connection, if you desire to remain in contact via your email with friends and family.

What Do Students Say About Twister Heller?
You can view all testimonials at our website where you can learn the impact the teachings of Twister Heller has had on his students!

Will Twister Offer Additional Help After I Work With Him?
This is an example of another difference between Twister and average horse trainers; we care! We are just a phone call away and just revisit us at the ranch; we will help you work through your issues and problems. We feel responsible to help you be a success in the horse industry and extend help in anyway we can. Just call and discuss the issues with Twister and he will happily assist you! So what are you waiting for, get started today!
---
Contact: Our Friendly Staff
P.O Box 1079
Congress, Arizona 85332
Phone: 928-427-6335
Email:
Website: Click Here To Connect

---