How to Find the Right Horse Insurance Company


by Conni Peters for Roger Peters Livestock Insurance

Horse Insurance is unlike any other insurance as you are covering a live animal. Most times our horses are part of our family , so when choosing an Agent to handle this insurance, I believe it's important to feel comfortable with the Agent's knowledge. You should feel at ease working with the Insurance Agent and the Agent should have specific and extensive knowledge about this unique Horse Insurance.

Something else to consider is the strength of the actual insurance company the policy is being written by. This is determined by AM Best. The company is rated on many factors but stick to a company rated no less than A- . Why is an Agent important? Well, I like to say…quite honestly…because no one reads their policy! Don't feel bad - They are written by Attorneys and not very easy to read. There is a tremendous amount of information in an Equine Mortality Insurance Policy. Your Agent needs to take time, when you purchase the policy to explain the high points of your coverage in order to inform you of the terms and conditions of your policy. I do this early in my conversations with my Clients and potential Clients to assure they understand they have some responsibility also. Equine Mortality Insurance is a one year term Life Insurance Policy for your horse, it is just that simple. If your horse dies from natural or accidental causes or has to be humanely destroyed by your Veterinarian with prior permission from the Insurance Company, you will be paid the stated value of the insurance policy. The insured value is usually the amount you paid for your horse when purchased. It's important to have a record of the amount you paid when you bought your horse. Do not buy a horse with cash but instead use a check or money order.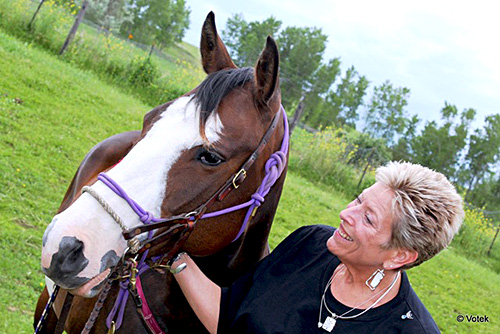 If you must use cash have a record from your bank and a Bill of Sale from the Seller explaining the transaction. Equine Mortality Insurance is available on horses 24 hours old to 20 years old. When your horse turns 15 the amount of your insurance premium will increase. The cost of Horse Mortality Insurance is not as expensive as you might think. For example, a 12 year old rope or barrel horse that you paid $10,000.for, the annual premium will be $340. Most Full Mortality Policies now include emergency colic surgery benefit. The amount covered varies depending on the Insurance Company but run between 3 and 4 thousand dollars. Just ask your Agent. As your Agent I will explain your policy in terms you will easily understand.

If you are looking for a Horse Insurance Agent or getting ready to renew your coverage, I am here to to help you. I have been behind the desk since 1977. Roger Peters was my Father. I carry on our business the same way I was taught over 40 years ago. When someone hangs up the phone with me I hope that I have enlightened them in some way about Equine Insurance and have made them comfortable with me. I love what I do and believe it shows. Give me a call and let's visit.
You can reach my office at 800-228-8664 or my cell 712-253-3842. I look forward to hearing from you.